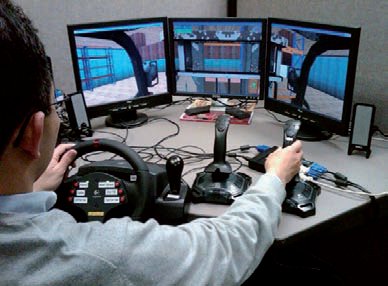 The Future of Used Forklifts and Forklift Accessories
Forklifts have been around for nearly a century now, but they have always been undergoing changes and improvements. Some of the changes are just minor tweaks and improved forklift accessories while others are major breakthroughs. Here are some of the latest advancements in forklift technology.
Improved Safety Alarm System
A Canadian firm, Flow-Right Safety Systems, has introduced a new safety sensor they claim overcomes some of the problems associated with older sensor systems. Their Crossing Guard forklift collision awareness system requires detection of two separate movements before it sounds the alarm. The company hopes this new system will prevent all the "false alarms" that make workers tend to ignore other sensor alarm systems, which are too easily activated.
Magnetic Forklift Safety Barrier
A United Kingdom company, Tensator, has come up with an ingenious invention that makes putting up safety barriers much easier. Three powerful magnets enable the unit to be attached to the back of the forklift. When it is needed, it is removed from the forklift and the retractable webbing with boldly printed warning signs is stretched across the aisle separating pallet racks and held in place against the racks with magnets.
Onboard Electric Forklift Battery Charger
Kansas based Versa-Lift has released a new electric forklift with an onboard battery charger. Their new Model 40/60E forklift also features an 80 volt AC motor, 2-speed hydrostatic transmission, and a planetary drive axle. The company describes the new forklift as "the ultimate rigging machine" and says it is capable of climbing the same slopes as their IC models.
Virtual Reality Forklift Training
Tactus Technologies, a virtual reality company, has created a 3D virtual reality forklift training system based on video game technology. Their "3D Forklift Trainer" was made possible in part by a grant from the National Institute for Occupational Safety and Health (NIOSH). The system includes a steering wheel, a joystick, and pedals and includes standard programs that simulate operating a forklift inside warehouses and other industrial settings. According to the manufacturer, their virtual reality training program is superior to others because it is interactive and prepares forklift operators for real-world settings.
All of these technological advances are welcome, but in the meantime, one advantage used forklifts have over "new-fangled" technology is that they have withstood the test of time. Another advantage to using forklifts is that they are far cheaper than the latest models but can be just as efficient as their flashier counterparts. Check out what's available in our Complete Inventory of used and reconditioned forklifts. No, you won't find a hovercraft forklift capable of doing 0 to 60 in 6 seconds flat, but you will find a reliable workhorse that you can afford. Isn't that really what you're looking for anyway?