Simple Material Handling Solutions
We live in a high-tech world and new products that make work faster and more efficient are cropping up every day. Some of them are still too expensive for the average warehouse or factory, but others are reasonably priced and can quickly start paying dividends in the form of increased productivity.
It's easy to get carried away by all the new high-tech products, but we shouldn't overlook the old-fashioned material handling solutions that have been with us for years.
Simple Material Handling Solutions
One of the hallmarks of any great product is simplicity. It should be:
Easy to install,
Simple to use and
Not require a steep learning curve.
A perfect example is the computer. Personal computers only became popular after Microsoft and Apple came up with easy-to-use operating systems.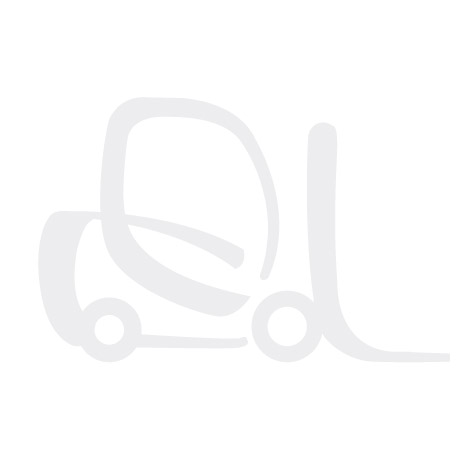 In the materials handling world, forklifts came into common usage only after a lift truck with tines was invented and paired with the most-used forklift accessory in the world: the pallet. The word "forklift" replaced "lift truck" after that development, but "lift truck" seems to be making a comeback. Why? Because of all the attachments and accessories that make it so much more than a vehicle for lifting pallets.
Some examples of simple material handling solutions for lift trucks include:
All of these pass the test of being easy to install, simple to use and not requiring a steep learning curve. They also transform an ordinary "forklift" into a multi-purpose "lift truck."
Choosing Material Handling Products
You need to think of three things when choosing material handling products:
Cost
Usefulness
Storage
The cost and usefulness of a product will determine its return on investment (ROI). There's no sense paying for or leasing an expensive personnel lift for occasional use if an inexpensive work platform will serve your purposes just as well.
You don't want to buy a large piece of equipment that will take up valuable space in your facility, either. The beauty of forklift attachments is that they are often designed to fit into tight spaces. For example:
If space is tight, choose a fold-down work platform that can be stored under your pallet racks when not in use.
Low profile hoppers can fit under work areas. They can be wheeled out when needed and tucked away when not in use.
A Simple High-Tech Solution
Now that computers and mobile devices are everywhere, ordering your material handling supplies and equipment couldn't be easier. The trick is to find one source for everything you need. Forkliftaccessories.com is part of the Bahrns family of material handling solutions. When you open an account with us, it can be tied in with your Bahrns account and you can find everything you need to keep your workplace running smoothly from just one supplier.
Check out bahrns.com and you will find an enormous range of material handling supplies and equipment, including:
As the saying goes: "the simple things in life are always the best." We make it simple for you to find all the material handling solutions you need at the touch of a mouse button.