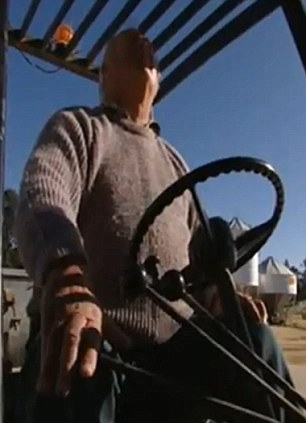 Forklift news isn't usually very lively unless you get excited about the lifting capacity of the latest model, or the gory details about the most recent forklift accident.
Here are some forklift trivia items to lighten the load:
The Forklift Driver Who Should Have Been a King
Mike Hastings was just an ordinary Australian "bloke" who liked the simple things in life.  He moved to Australia from England at the age of 18 looking for a more adventurous life. Never a city slicker, he chose to live in the little town of Jerilderie, population 1100 and became a forklift driver.
In 2004, Mike made international headlines when it was discovered that he may have been the rightful heir to the British throne had he not been cheated out of it back in the 15th century.  What happened was that King Edward IV was apparently illegitimate since his father, Richard of York was out of town fighting the French when he was conceived.
This isn't the kind of news a royal family likes to be made public, so it was kept in the closet until documents in France's Rouen Cathedral were discovered over 500 years later.
Not overly impressed with his title, Mike had this to say when he heard the news: "I reckon I might send Lizzie (Queen Elizabeth II) a bill for back rent.  The old girl's family have been living in my bloody castle for the last 500 years."
Who Makes the Biggest Big Lift Forklift?
Defined as a forklift that can lift 20,000 lbs or more, there are lots of contenders for the title of biggest big lift manufacturer today.  However, it wasn't always so. Back in 1948, a Swedish sawmill needed a vehicle to move lumber, so they improvised by turning the chassis of an old truck backward.  Impressed with their ingenuity, other sawmills started asking to have them made, and the Kalmar forklift manufacturing company was born.
In the 1990s, Kalmar had a place in the Guinness Book of Records for being the manufacturer of the world's biggest big lifts, capable of carrying a whopping 90 tonnes (99 US tons). Sorry, we don't have any used forklifts like this on reconditionedforklifts.com, but if you have a spare million dollars or so, Kalmar may be able to provide you with one.
The Biggest Forklift Burglar?
Don't blame the forklift, but the biggest heist pulled off by a forklift may have occurred recently in Oklahoma when $350,000 worth of air compressor parts were stolen from a Wagoner County warehouse.  It's believed the parts were probably then loaded onto a flatbed truck, to later be sold as scrap metal.
Unfortunately, forklifts have been taking the rap for a lot of crimes since the introduction of ATMs. In the 1990s, there was a spate of crimes involving forklifts and ATMs, all with the same MO.  Thieves would smash into buildings housing the ATMs and hoist them out of the ground before attempting to flee.  A slow and cumbersome process, forklift heists like this fell out of favor when virtually all the culprits were caught.