Avoid Back Injuries with Forklift Accessories
In an age when forklifts and forklift accessories do most of  the heavy work for us, why are back injuries still so common? It's probably because while forklifts do the heavy lifting, we still do the light lifting and forget the basic rules of safe lifting. If you have a back injury, you should never take those rules for granted again. If you haven't had a back injury at work, take a few minutes to review the rules of safe lifting one more time and spare yourself the need to learn the hard way.
How to Lift Safely
The basic rules of safe lifting can be summed up in a few short steps:
Bend at the knees to lift an object, don't stoop from the waist.
Tuck in your chin when carrying an object. This forces you to stand and walk erect.
Use your strong leg muscles for lifting, not your weak back muscles.
With so many forklift attachments and accessories available, there is never an excuse to try to manually lift heavy loads anymore. For example, using a simple, inexpensive forklift accessory such as a hand truck, you can safely transport loads of up to 300 pounds. If you need to transport heavier wheeled objects from a truck bed, a forklift loading platform may be what you need. Whatever the job may be, there's a forklift accessory that can make it easier, safer and faster.
How to Use Forklift Accessories Safely
Back injuries can occur even when using forklift accessories. These most commonly occur when you forget the basics of safe lifting either while arranging the load or transporting it. For example, some hand trucks are designed to carry heavy appliances such as fridges and washing machines up stairs. Appliance carts come equipped with versatile handles that allow you to move the carts step-by-step without having to stoop between steps. If you start by using appliance carts correctly, it becomes an ingrained habit and your risk of injury is minimized.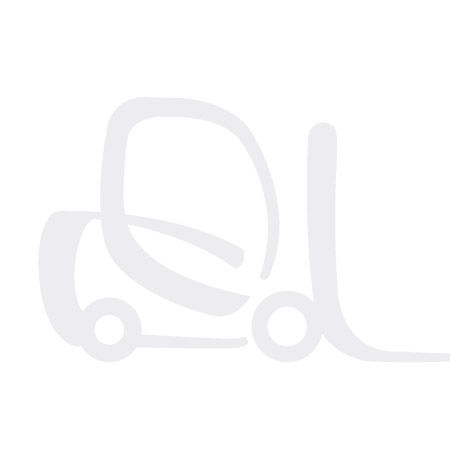 When using other forklift accessories, a certain amount of load manipulation may be required. Over the course of manipulating a heavy battery onto a forklift battery accessory such as a forklift roller stand, it is possible to twist or bend from the back and injure yourself. Always remember that your lower back muscles are not designed for lifting and find a safer way to manipulate heavy objects onto forklift accessories and attachments.
Believe it or not, sedentary workers are also in danger of back injuries. This is usually because of poor posture and poorly designed seating. Forklift operators often spend most of their days in their forklift seats and this can put tremendous strain on the back. The solution to this problem is an ergonomically designed forklift replacement seat. Designed to adjust to the operator's height and with built-in lumbar support and shock absorption, this forklift accessory alone can prevent serious back injuries.
You'll find all the forklift safety accessories you need at forkliftaccessories.com. Just remember, forklift accessories are only as safe as those who use them. Lift safely and use forklift accessories as they are designed to be used and avoid back injuries at work.