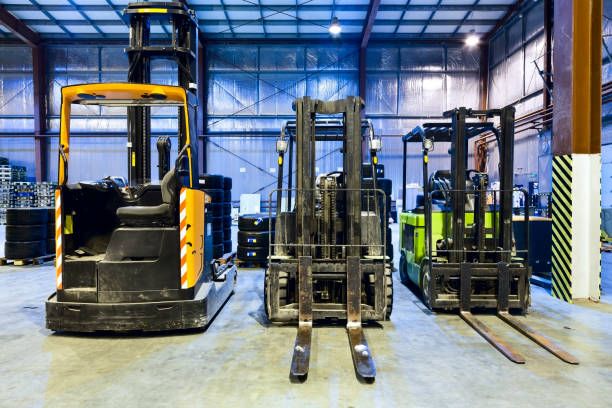 What is the difference between forklift and lift truck?
You're new to forklifts and you have heard a friend refer to them occasionally as a 'lift truck'? Then, another individual who you work with is always talking about using his forklift? Is there a difference between the two vehicles? Why do some people refer to them as forklifts while others say they are lift trucks?
The truth is the terms forklift and lift truck are interchangeable. There is no difference yet if you want to get a truly technical lift truck is a more accurate term because not all of these vehicles are equipped with forks. Therefore, if you are dealing with someone who goes by the book you should probably use the term lift truck; yet most of us could care less whether you refer to the vehicle like a forklift or lift truck.
Now that you understand the 'difference' between a forklift and a lift truck it's important to learn other terms and features you'll need to understand whether you are an operator or work in a warehouse where forklifts are used.
Forklift Classifications
Forklifts are classified into seven different categories. The classifications are delegated depending on what the lift truck is capable of handling. For example, Class II Electric NA trucks are designed for operating in narrow aisles and other tight spaces while Class VII Rough Terrain trucks can operate in uneven and sloping settings. It is a good idea to be informed about the different classifications in order to communicate with fellow operators, or if you are thinking of purchasing a new or used forklift.
• Class I: Electric-powered rider lift trucks
• Class II: Electric narrow aisle trucks
• Class III: Electric hand or hand/rider trucks
• Class IV: Internal combustion trucks with cushion tires
• Class V: Internal combustion with pneumatic tires
• Class VI: Electric and internal combustion tractor trucks
• Class VII: Rough Terrain trucks
New vs. Used vs. Reconditioned
It's pretty simple to understand the difference between new and used, but what exactly is a reconditioned forklift? Reconditioned forklifts are different from used forklifts because they undergo thorough testing and repairs with the manufacturer. The testing is designed to make sure the lift truck operates to its full capacity as well as pass critical safety checks. If the lift truck is deemed insufficient, repairs and part replacements are made on the forklift. As a result, a reconditioned forklift is considered superior to a used forklift because they have been repaired and passed extensive testing. Used forklifts, meanwhile, are considered sold 'as-is and might not operate efficiently and/or have broken parts.
Combustion vs. Electric
Lift trucks are powered by various means, generally broken down into two categories: combustion engine vs. electric. Electric lift trucks, like the name implies, are powered by an AC or DC battery. If you're willing to pay extra, you can get advantages like brake-charging or fast-charging batteries. Combustion lift trucks, meanwhile, use gasoline, diesel, LPG, or natural gas to power the vehicle. Each of these methods has its advantages and disadvantages, depending on the circumstances.