How to Buy Forklift Accessories
The earliest forklifts can better be described as lift trucks than fork-lifts. Their forks, or tines, became increasingly important when it became apparent that stacking goods on a platform called a "skid" greatly increased the number of goods or materials a lift truck could carry. To make picking up skids easier, bottom platforms were added to them. These were the precursors to pallets.
After George Raymond and Bill House patented the pallet, lift trucks began to be designed exclusively for lifting and moving pallets with their forks and the term "forklift" came into common use. As revolutionary as the forklift was, it was not as versatile as it could have been. That's where forklift accessories come into the picture.
Early forklift accessories, like the skids that preceded them, were custom-rigged or built to serve specific functions. Ropes and chains, for example, were predecessors to forklift booms. To make lifting personnel safer, carpenters or welders knocked out early versions of forklift work platforms.
Just as Raymond and House developed a product line from an improved version of the skid, enterprising businesses began to perfect a variety of forklift accessories. Today, there are hundreds of them available, many of them right here at forkliftaccessories.com. Not all of them are appropriate for every forklift or business, though.
How to Buy Forklift Accessories
Buying forklift accessories and attachments is an easy and inexpensive way to make a forklift something more and better than just a forklift. However, there are things you should think about before you buy them:
How often will you need an attachment or accessory? Forklift boom attachments can cost less than $600. They are a bargain at that price and can arguably pay for themselves after using them just a few times.
Can the attachment safely be used on your existing forklift? Boom attachments do significantly alter a forklift's carrying capacity. Check with your forklift manufacturer first and have them issue you with a dataplate stating the carrying capacity of the forklift with the boom attached.
Does the forklift accessory enhance the safety of the forklift? Many do and some can improve safety in surprising ways. Buying an ergonomically designed replacement seat, for example, not only makes the operator more comfortable, it helps keep them more alert.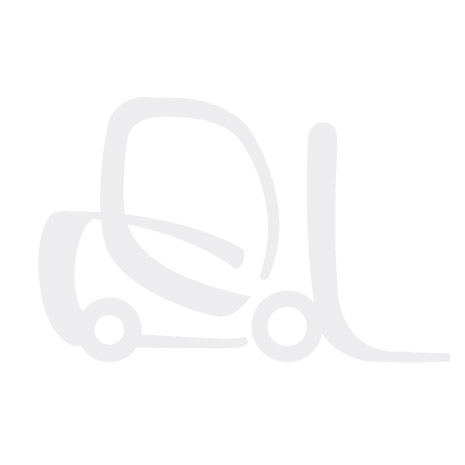 Also take a look around your facility and find ways a forklift accessory could improve efficiency. Would a sweeper attachment be more efficient than manual sweeping with brooms? Can you find uses for self dumping or low profile hoppers in your workplace?
After you've identified a use for a forklift accessory, check out its price. How long will it take for the accessory to pay for itself? If it's going to sit in a corner and never be used, don't buy it, but most forklift attachments and accessories are so reasonably priced, they are worth the investment even if you only use them occasionally. If it's an accessory you'll be using every day or even once a week, don't even think twice about buying it.
If you're undecided about a forklift accessory or unsure which one to buy, don't hesitate to contact us. At Forklift Accessories, service is our most important "product." It's a philosophy our parent company, Bahrns Equipment, has adhered to since they opened their doors in 1966 and is a tradition we are proud to uphold.