High Visibility Safety Vests Can Save Lives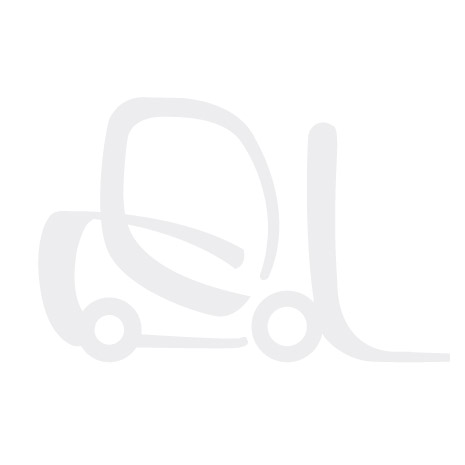 Brightly colored safety vests are now worn by workers in many different industries. Forklift operators should consider them part of their standard personal protective equipment (PPE) that should be worn at all times.
The benefit of high visibility safety vests is that they increase awareness that you are in a work zone. Other forklift operators and workers can more easily see you because the vests are designed to catch and reflect light even in low-level lighting.
Widely Used in Many Industries
While safety vests have been available for decades, it has only been recently that most companies are beginning to require their workers to wear them all the time.
They are loose-fitting and allow air to pass through them, so they are comfortable to wear in any type of environment. And they increase the personal safety of workers and lower the liability of the company at the same time.
Safety Vest Classifications
While many people might think that all brightly colored safety vests are the same, there are actually three different classifications:
Class 1 Safety Vests — These are standard safety vests that typically come in bright shades or orange, yellow or lime green but can actually be any color. They are typically worn by such workers as parking lot attendants and others who work in low-traffic, low-risk areas. Class 1 safety vests do not have the official seal of approval of the American National Standards Institute (ANSI), a product safety clearinghouse.
Class 2 Safety Vests — These types of brightly colored safety vests are used by workers in areas that have higher traffic but where speeds of vehicles are below 25 mph. This type of safety vest is commonly worn by police officers directly traffic or school crossing guards. They have been approved by the ANSI. They must be either fluorescent orange, yellow or lime green. Other colors are not allowed.
Class 3 Safety Vests — This class of safety vests have highly reflective material and are approved for nighttime work. In addition to bright orange, yellow and lime green, they may also be white or silver. They also are approve for use by the ANSI.
Different Materials for Different Jobs
Safety vests are made from a variety of materials, but they usually are made from 100% polyester. Vests that feature a mesh are often used in hot weather conditions to improve circulation. Waterproof vests made of vinyl are made for use in rainy or bad weather conditions.
There are even safety vests designed for night work that include light sources that illuminate stripes on the vest for better visibility in the dark. There also are LED safety vests that use a light emitting diode to improve visibility.
Regardless of the type or color of safety vest you wear, it's important that forklift operators and other employees working in high-risk areas wear them at all times so that other workers can know where you are.