5 Steps Towards a More Productive Workplace
Studies have proven that clean and well-organized workplaces are more productive workplaces. No one wants to work in a cluttered, dirty environment, but there are only so many hours in a working day and sometimes cleaning and organizing get put on the back burner.
The Japanese have a system in place that "organizes organization," making it easy and natural to maintain any working environment to optimize productivity. It's called "5S" after five Japanese words that start with the letter S that can be translated into English 'S' words:
Seiri means Sorting
Seiton can be translated as Streamlining or Straightening
Seisi can be translated as Shining (cleaning) or Sweeping
Seiketsu means Standardizing
Shitsuki means Sustaining
Sorting is the process of removing obstacles to productivity. This is done in a number of ways:
Getting rid of unnecessary items.
Eliminating obstacles to efficiency. In a warehouse or factory, it may mean rearranging the floor space to allow forklifts to operate without having to swerve around obstacles.
Sorting items in order of priority of importance.
Streamlining takes Sorting to the next level. Everything should be organized in such a way that the items needed regularly should all be within easy reach with a view towards preventing loss and eliminating wasted time.
Shining (or Sweeping) goes beyond just 'shining' surfaces and 'sweeping' the floor.  It also includes equipment maintenance and using the time spent on cleaning and maintenance to inspect the workplace and look for ways to improve workplace safety and efficiency.
Standardizing implies standardization of procedures. Cleaning, equipment maintenance and other tasks should be scheduled and the schedule strictly adhered to. High standards, too, should be established and maintained. If the 5 S's become habitual, the time spent keeping the workplace neat and organized will be minimized.
Sustaining includes 'sustaining' workplace efficiency and productivity, but also includes 'sustaining' the practice of always looking for ways to improve.
Forklift Accessories and the 5S System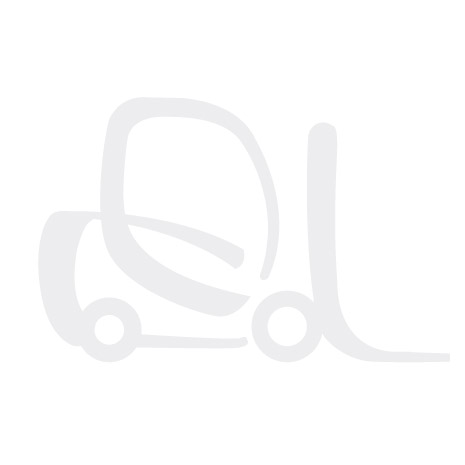 While it's always good practice to eliminate the things you don't need, it's just as important to add cost-efficient items that help boost productivity and improve efficiency. Just a few forklift accessories that can help do this include:
Sweeper attachments to make essential sweeping jobs easier and faster. In many workplaces, a magnetic sweeper can make the difference between a slow and tedious or a quickly and easily carried out process.
A work platform allows workers to safely reach and work with out-of-reach items. It can also help with the Sorting and Streamlining processes by allowing you to store little-used items on higher shelves.
A hopper can be used for waste collection and disposal or storing and moving small parts. Low-profile hoppers can be tucked away where they won't impede traffic. Larger self dumping hoppers allow a forklift operator to easily perform tasks that otherwise might take more workers far more time to complete.
Take the time to clean and organize your workplace and it will pay big dividends over time. Not only will you see increased productivity, you'll have a safer working environment and staff morale will improve as well. The 5S system is a proven system that has been adopted by many of America's largest and most profitable companies and it works equally well in smaller offices, factories and warehouses.