Toyota Forklift Parts

ForkliftAccessories.com, as part of the Bahrns Equipment team of professionals, is able to provide owners of Toyota lift trucks with the full range of genuine Toyota forklift parts. Through its ToyotaLift facilities in Effingham and St. Joseph, IL, Bahrns is Central Illinois' only authorized Toyota dealer. Not only that, but Bahrns is an authorized dealer of used Toyota lift trucks. What this means for you is that when you buy Toyota forklift parts from us, you can buy them with confidence.
Toyota Forklift Parts Request Forms
Why Choose Genuine Toyota Forklift Parts?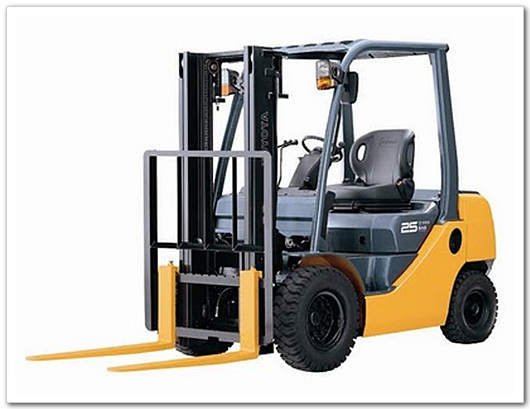 Yes, you can buy "after market" parts for your Toyota lift truck, but would you want to? As a discerning buyer of the best forklifts on the market, you didn't settle for less than the best. When you buy replacement parts for your Toyota, you want them to be the best, too.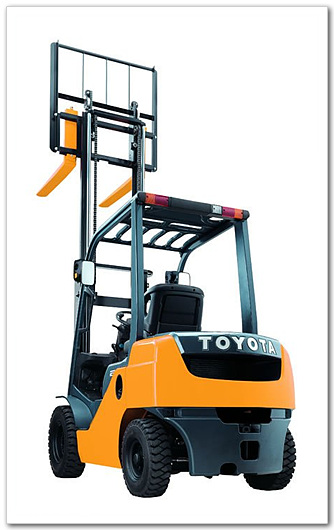 It makes economic sense to buy genuine Toyota forklift parts. They may cost a little more than aftermarket parts, but that's because they are made to Toyota's uncompromisingly high standards. The manufacturers of
aftermarket parts, with very few exceptions, can only compete with manufacturers of genuine OEM parts by making the parts using cheaper materials and cheaper manufacturing processes. The result is usually a part that doesn't last as long or perform as well as the real thing.
Why Buy Toyota Forklift Parts from Us?
There are several reasons why you should bookmark this page and come to ForkliftAccessories.com whenever you need Toyota forklift parts:
• You will be buying directly from the supplier. Other parts websites are often third party sites that pass your order on to another supplier.
• You will be dealing with a company with a long history in the business, not a "Johnny come lately" website that knows a lot about internet marketing but little or nothing about forklifts.
• If Toyota trusts us to sell Toyota forklift parts, then you can, too. Toyota is very discerning about the busine
sses they allow to represent them.
• Our warehouse location in Central Illinois means that wherever you live in the United States, delivery will be fast and efficient.
• We are a full service dealer: you can find all the Toyota forklift parts, accessories and attachments here in one location.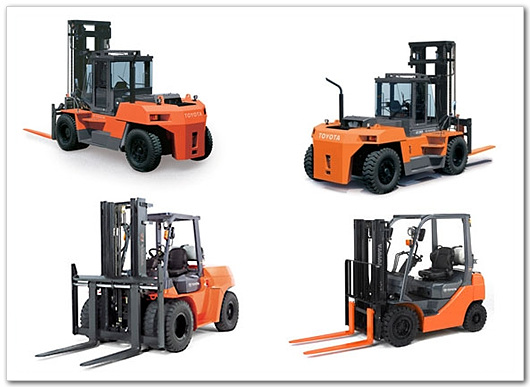 Another great reason to buy Toyota forklift parts from ForkliftAccessories.com is that as a division of Bahrns Equipment and ToyotaLift of Central Illinois, we can help you with all your materials handling needs. If you need a new or used forklift, we can direct you to the right division of our company. If you need any warehouse supplies or materials handling equipment, Bahrns will have it for you.
ForkliftAttachments.com is not just a website. We are a dedicated group of professionals. If you have any questions about Toyota forklift parts or our catalog of forklift accessories and attachments, just contact one of our experienced service representatives.
Forklift Parts Request Form


Toyota Forklift Parts Request Forms