Mitsubishi Forklift Parts
Because Mitsubishi is one of the largest forklift manufacturers in the world, the company's forklift parts are in high demand. If you are looking for the finest-quality Mitsubishi aftermarket forklift parts, ForkliftAccessories.com offers an affordable and reliable solution.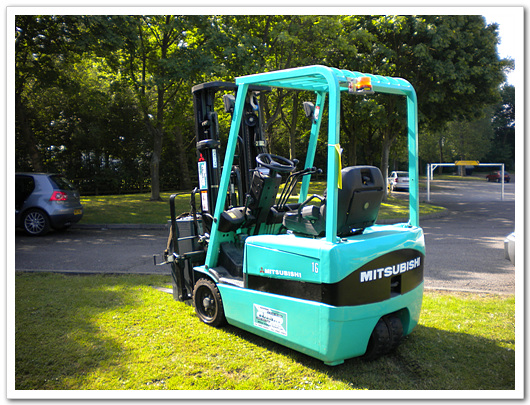 Each of our aftermarket Mitsubishi forklift parts has been thoroughly inspected so that it meets the highest-quality assurance standards. Plus, every Mitsubishis aftermarket forklift part we sell is guaranteed to perform to the optimal performance level you depend on.

So the next time you need to replace a part for your Mitsubishi forklift, let ForkliftAccessories.com provide the aftermarket replacement part solution you need.
Place your Mitsubishi aftermarket forklift parts order by using the parts request form below or contact us at 1-855-742-0159.







Mitsubishi Forklift Parts Request Form




By "Everything," We Mean Exactly What We Say:

At ForkliftAccessories.com, we carry everything you need to keep your Mitsubishi forklift running at its optimal performance level such as engine parts that include everything from big parts to the little things like belts, clamps and pipes We also carry:

• Filters are essential Mitsubishi forklift parts -- We've got what you need to keep your Mitsubishi lift trucks running clean.

• Bushings, bearings, chains, sheaves -- If you need genuine Mitsubishi forklift parts for your lift truck mast, you'll find them here.

• Tires, wheels and casters -- Whatever class of lift truck you have, we have what you need.

• Hydraulic parts – Our comprehensive inventory includes everything from hose reels and master cylinders to O rings and valve seals.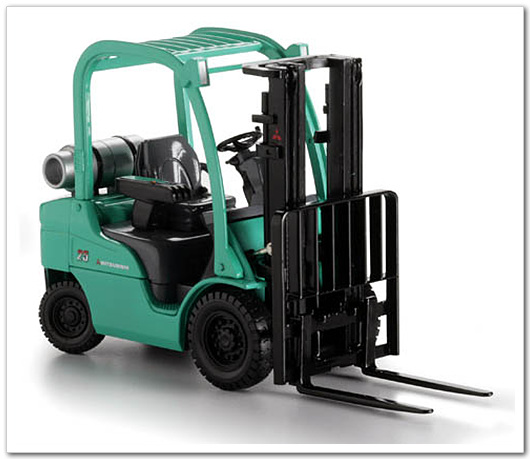 .
Keep your drivetrain in tip-top shape with Mitsubishi forklift parts. Our Mitsubishi aftermarket forklift parts catalog extends to your ignition system, too, including coils & wires, distributor caps, glow plugs, condensers, rotors, spark plugs, voltage regulators, etc.

That's just the shortlist, to give you an idea of what we mean by "everything."


A Long History of Trusted Service

As part of the Bahrns Materials Handling Equipment and Supplies team, we have a long and proud history in the materials handling business. Bahrns opened its doors in Effingham, Illinois in 1966 and has been going strong ever since. Unlike other online parts companies, when you order Mitsubishi aftermarket forklift parts from us, you won't be dealing with an automated online catalog program. At ForkliftAccessories.com, you will always only deal with trusted, courteous professionals who have nearly a half-century of hands-on experience.

You can buy Mitsubishi forklift parts in a lot of places, but not all of them will sell you the best parts. Our parts are hand-selected from suppliers who, like us, believe that quality comes first. Throughout its 45 year history, Bahrns has staked its reputation on the products the company chooses to sell. Here at ForkliftAccessories.com, we are doing the same.

Complete Selection of Everything You Need
If this is your first visit to our website, please take a few minutes to look at our catalog of parts, accessories and forklift attachments. You will quickly get all the proof you need to know that we know our stuff.

Everything in our catalog has been carefully chosen by materials handling experts who know from a lifetime of experience what you need to keep your factory, warehouse or worksite running smoothly and efficiently. Our product range extends from attachments such as hoppers and booms to specialty items, such as all those little Mitsubishi aftermarket forklift parts that can be so hard to find.

Most of our first time customers become our long term customers when they discover the ForkliftAccessories.com difference.

When you place your order for Mitsubishi forklift parts or parts or accessories for any other brand of lift truck, why not open an account with us while you're here? This will help you move through the checkout process faster, store all your shipping addresses, view and track your orders more easily and much more. If you have any questions, don't hesitate to contact us. You'll be pleased to discover that no matter what you need to know, an experienced member of our team will have the answers for you.