Hyster Parts


When it comes to the best quality aftermarket forklift parts for your Hyster forklift, there's ForkliftAccessories.com and then there's everybody else.

That's because ForkliftAccesories.com has one of the largest selections of high-quality Hyster aftermarket forklift parts available anywhere. Regardless of your forklift repair, we have the reliable, affordable solution you need.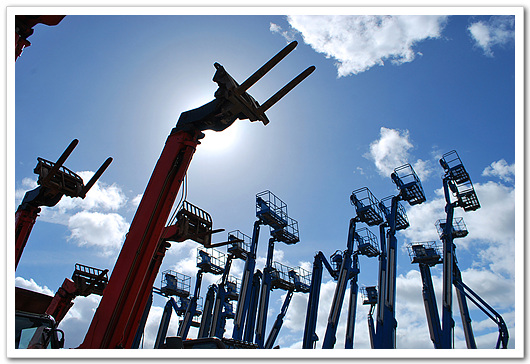 With 130 different models of lift trucks – from light duty pallet trucks to heavy duty forklifts -- Hyster is one of America's biggest names in materials handling equipment. ForkliftAccessories.com carries a complete selection of Hyster aftermarket forklift parts for every make and model so you can make your repairs quickly and efficiently, reducing costly downtime and increasing your business' productivity.

Make ForkliftAccessories.com your first choice for whichever Hyster aftermarket forklift parts you require. Simply fill out the Hyster Forklift Parts Request Form below to get started.
Forklift Parts Request Form



What are the "links" in the forklift parts "chain?"

The drive train is composed of hundreds of small and large parts, including axle parts, steering axles, differentials, gear parts, transmissions, joints and planetaries. Other parts include:

• Cushion or pneumatic tires.
• Electric, LPG, gas or diesel engines and all their related parts.
• Safety parts include lights, beepers, seat belts and much more.
• Without its mast system, a forklift would not be a forklift.
• The hydraulic system is what gives the forks their "muscle."

The list goes on, but the important thing to note is that every one of these links plays a critical role in the efficient operation of your Hyster forklift. For example, if you have a broken axle due to an inferior replacement part, your forklift is a useless bunch of metal. If your engine isn't running, neither is your business. If your mast and hydraulic system aren't in good working order, your lift truck can't do any lifting.
Why Buy Hyster Parts from Us?

While some Hyster parts could conceivably be replaced with cheaper generic parts, saving a few dollars in the short term may end up costing you more later on.
As our experienced technicians at ForkliftAccessories.com can tell you, those cheap generic aftermarket parts are very weak links in the forklift operations chain. What's worse, they can cause damage to other, more expensive parts, so in the long run, that cheap generic replacement filter you bought, for example, could destroy your engine.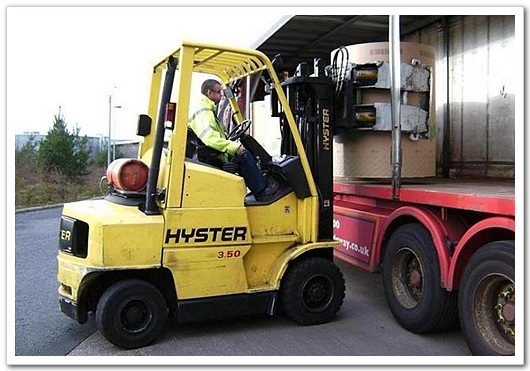 Is saving a couple of dollars on a cheap generic part instead of buying a quality part saving you money when a week, a month or a year down the line it costs you thousands of dollars in other repairs, not to mention the lost productivity while your lift truck is out of commission?

Hysters and other top-quality forklifts last a long time. After decades of being on the job, sometimes parts can be very hard to find. However, over the course of our near half century in the materials handling business through our parent company, Bahrns Equipment, we have found reputable sources for those aftermarket parts that are no longer available from original equipment manufacturers. This means that however old your Hyster lift truck may be, we can give you the best replacement Hyster parts on the market. That goes for all other major brands of forklifts, too.

Before you place your order for Hyster parts and other forklift accessories, check out our About Us page. There you see that when you do business with ForkliftAccessories.com, you are doing business with a company that knows materials handling like no other. If you have any questions about Hyster parts, our forklift attachments and accessories or anything at all, just Contact Us. The right member of our highly experienced staff will be more than happy to help you.