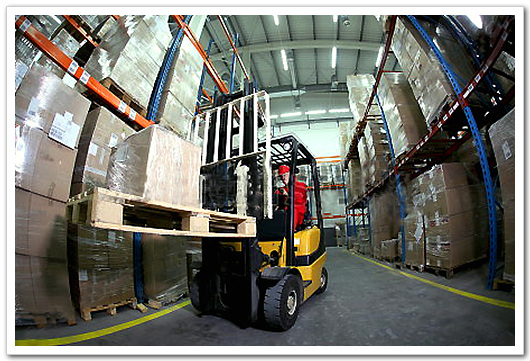 Convert Your Forklift into a Crane with Booms



One of the most versatile and cost-effective forklift accessories you can buy is a forklift boom. Booms are so useful in any warehouse, industrial or construction setting, many forklift owners purchase boom attachments at the same time they buy a forklift. Why? Because they know from experience that a forklift boom attachment will pay for itself many times over.

Why is a Boom an Essential Forklift Accessory?
Essentially, a boom attachment transforms an ordinary lift truck into a crane. Forklifts are designed primarily to lift pallets stacked with boxes and other flat materials. Cranes, on the other hand, are designed to lift irregularly shaped objects. As long as they are firmly secured, anything from metal pipes to barrels can safely and easily be carried and loaded with a boom attachment. Just some of the tasks a telescoping forklift boom can accomplish that a forklift alone cannot include:
Lifting and moving an engine block.
Loading or offloading pipes.
Loading and offloading barrels or fuel tanks.
Erecting pre-fabricated walls.
Setting roof trusses.
Lifting up and over obstacles and offloading on the opposite side.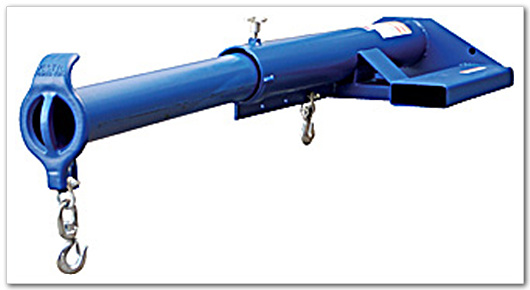 You name it and if a forklift alone can't do the job, a boom probably can.
At forkliftaccessories.com, we sell quality telescoping and fixed booms. Telescoping booms have a reach of between 46.5" and a phenomenal 144" (12') with
lifting capacities ranging from 4000 to 8000 lbs. Non-telescoping booms have a 41.5" reach and the same weight range as telescoping booms.
For even more versatility, choose from booms ranging from 11" high economy booms to angle-adjustable orbit booms and high-rise booms that are 70" in height. Except for orbit booms, which have spring loaded detents, all our telescoping booms are infinitely adjustable and are locked firmly into place with a locking screw. Two moveable lifting hooks add to their versatility and a safety chain attached to the forklift mast assures that the boom will not slip out of place.
Is there a forklift attachment or other materials handling supply you need, but can't find here? Check out our parent company website, bahrns.com. For over 40 years, Bahrns Materials Handling Equipment & Supplies has been serving the Central Illinois material handling community. Whether it's packaging materials or a new lift truck you need, Bahrns can supply you with it.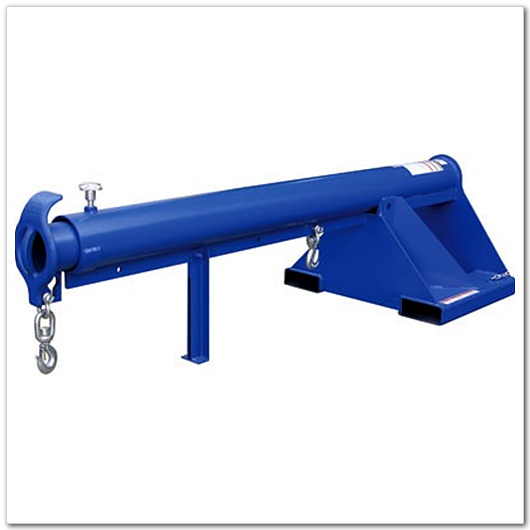 Forklift boom attachments are designed for safety, but they are only safe if used on a counterbalanced forklift that can accommodate the weight being carried at an extended length. For this reason, it is important that you choose a forklift and boom that adhere to OSHA safety standards. For more information, contact a forkliftaccessories.com representative directly before making your purchase.