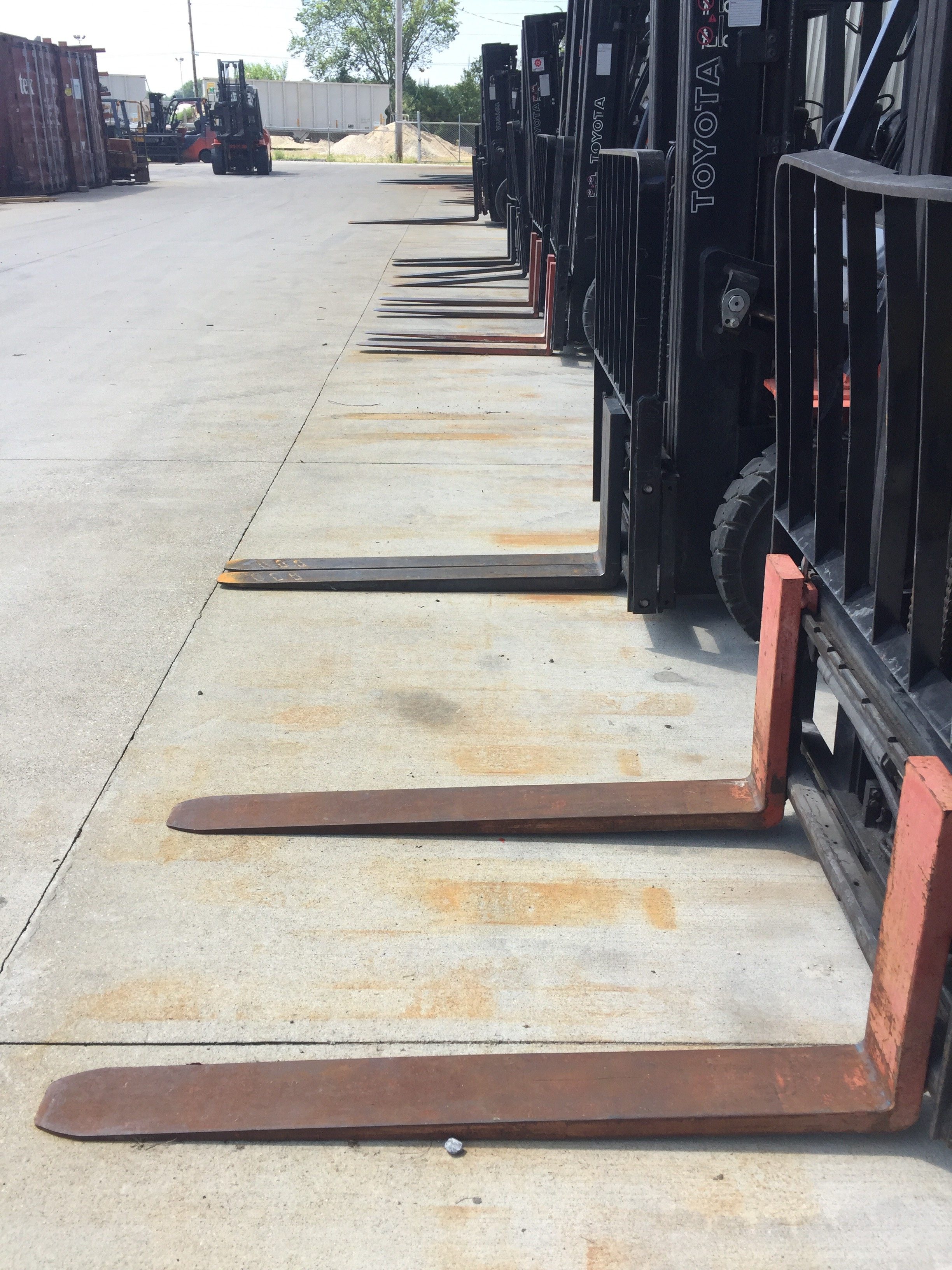 When Should You Replace Forklift Forks
Nothing lasts forever. That's true for all things including forklift forks and forklift attachments. Forks bear the brunt of the workload. They get worn or damaged over time and could very well need to be replaced. Here are some things to look out for to determine if any of your forklift forks and the attachments you use should be replaced.
Workable Attachments Essential
Assuring that your forklift Forks are in good condition is essential. After all, it's most commonly the forks that make the forklift the Swiss Army knife of warehouse operations. In short, they assist businesses complete a broad range of activity from logistics, to shipping and receiving.
There is a wide assortment of forklift attachments available to boost productivity, efficiency, and safety and maximize the capability of the vehicle. So it is essential that you first inspect your forklift forks prior to checking each attachment for wear and replace them when necessary.
The process of evaluating forklift attachments to assure whether or not they need to be replaced include:
• Checking the thickness
• Looking for load markings
• Regularly inspecting for fractures or other damage
Check Thickness
Just as you do for tires, checking the thickness of forks of an attachment is a great benchmark to determine whether or not the attachment needs to be replaced. Commonly, if a fork loses less than 10 percent of its initial depth, it should be replaced. Don't forget to also check to assure that the forks are even.
Load Markings
Observing an attachment's load marking can be a guideline for forklift operators concerning an assortment of supply chain and material handling activity. Moreover, they can signify that a fork is beginning to fail and needs replacement. If the load marker is fading or no longer visible, then that's a good sign that the attachment should be replaced. You should also be aware that this corresponds to OSHA regulations when inspecting and using attachments. Continuing to use an attachment that has no load marking is a potential liability.
Fractures Or Other Damage
Inspecting for damage is an essential method in determining whether or not to replace an attachment. Even the smallest crack can be a sign that a change is necessary. Cracks can start small, but over time grow into a full fracture. This presents safety risks for the driver or any pedestrians who happen to be near the lift and it can also result in damage to inventory. If the distance between the fork and the fork carrier is noticeable, then you should replace the attachment.
(Source: nfe-lifts.com)