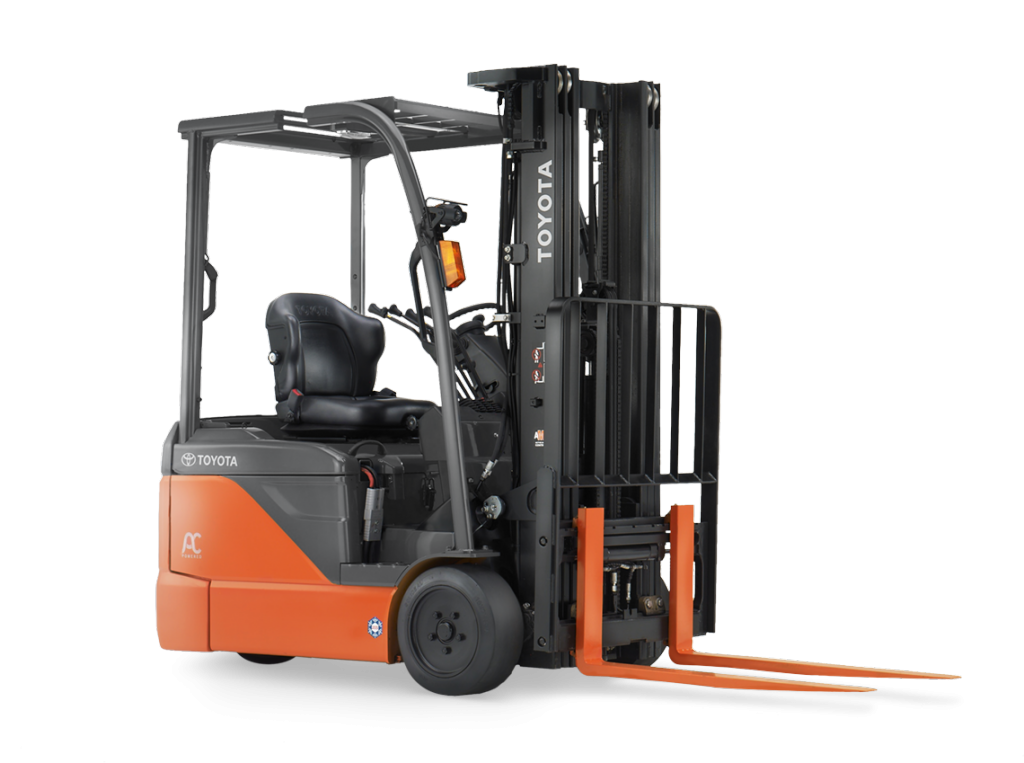 New 'Mini' Forklift Perfect for Tight Spaces
When it comes to industrial equipment, bigger isn't always better. Using the world's largest forklift isn't practical for every job. Sometimes you need something small.
Like, really small.
Introducing the new "Mini" AC Electric Three Wheel Forklift from Starke Material Handling. This lightweight, narrow aisle forklift is perfect for fitting into small spaces and maneuvering in tight conditions. It can be used in warehouses and light industrial settings as well as in retail environments.
A Lot of Power in a Little Package
The Mini Forklift has a lifting capacity of 2,000 pounds, so it's not going to do you a lot of good on bigger projects. But if you are simply looking for a versatile lift truck that is small yet powerful, Starke's newest vehicle could offer a solution.
The vehicle runs on a 24-volt battery, which still only brings its total weight up to 4,796 pounds. That powers 3 horsepower driving and lifting motors. It features two front pneumatic tires with a single polyurethane tire in the back. It has a vertical drive wheel that makes maintenance easier.
'Go Speed Racer!'
It has a top speed of 4 mph, a lifting speed of 5.9 to 7.1 inches per second, and a lowering speed of 7.9 to 15.7 inches per second, depending on which options you choose. It can climb up to a 10% grade.
At only 50.8 inches, the Stakre Mini Forklift has one of the tightest turning radius available anywhere. It can replace multiple lightweight electric pallet trucks, reach trucks, and forklifts.
The Mini Forklift is tiny. It's 39/8 inches wide and without its forks, it's only 62 inches long. Its height is 83.7 inches.
The diminutive vehicle features an adjustable steering wheel and seat and an overhead guard. It has a lower than usual center of gravity, enhancing its stability.
Same Features as Forklifts Twice Its Size
It features hydraulic steering, ergonomically designed control levers to reduce driver fatigue, and high and low gear ratios for grade versus level applications. It also comes with a backup alarm, high-performance multi-function instrumentation with LED lights, and an integrated light switch and forward/reverse shifter.
To make everything fit, the battery is side-loaded, rather than rear-mounted. The Mini comes with a standard headlight, brake, and turn signals, as well as a strobe light. It has an easily maintained controller and steering potentiometer and an emergency power cut-off switch.
No, you don't have to peddle it to make it go.
Just because it is little doesn't mean it isn't powerful. In fact, Starke means "strength" in German.