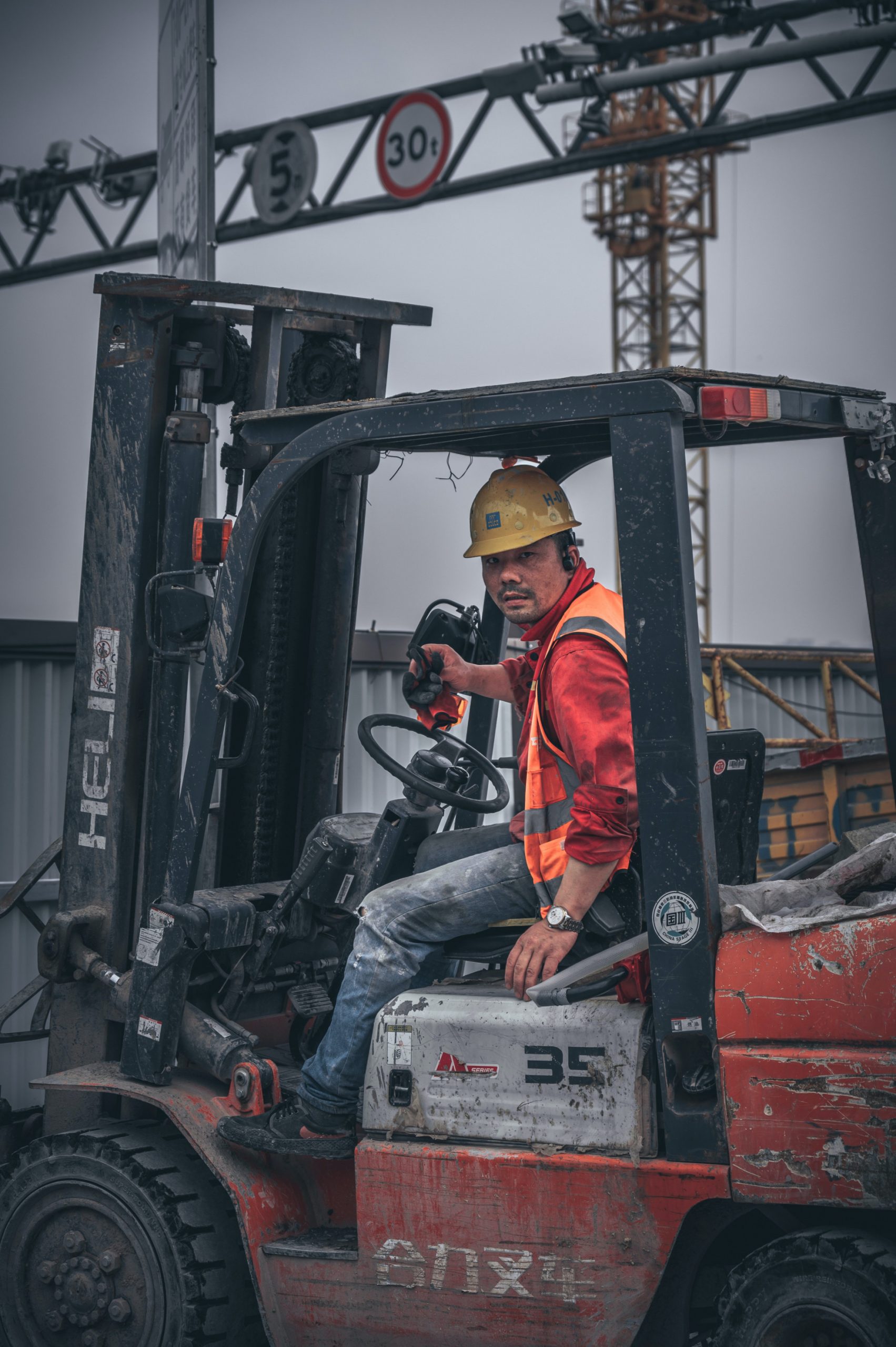 Man Charged with DUI After Stealing Forklift to Recover Crashed Pickup
A 21-year-old Alaskan man was charged with felony driving under the influence and felony theft after allegedly stealing a forklift then driving it more than three miles to recover a pickup truck he had crashed earlier.
The incident occurred about 5:50 a.m. Monday, March 30, when an Alaskan Railroad worker called police to report a man driving a forklift down Illinois Street in Fairbanks, Alaska.
The forklift driver — later identified as Aleksandr Aleksandrovich Glushko, of  Delta Junction, Alaska — reportedly told the railroad worker that he was taking the forklift to pick up his father's pickup truck, which had a flat tire.
Police Spot Their Man
When police arrived to talk to the railroad worker, they spotted their suspect looping back around them in the stolen forklift.
"Police were on scene talking to the railroad worker when Mr. Glushko came driving back up on a forklift," Fairbanks Police Lt. Matt Soden told the News Miner.
Police stopped the forklift to speak to Glushko, who was cooperative and agreed to take a breathalizer test. The breath-alcohol test registered 0.230, which is nearly triple Alaska's 0.08 legal limit for intoxication. He was charged with a felony for driving under the influence of alcohol.
Earlier, Gluskho apparently crashed the pickup truck he was driving into a pile of pipes that were stacked in a company yard. According to photos taken at the scene, the crash ripped the passenger's side front tire from its bearings and severely damaged the vehicle's front end.
Police said Glushko walked away from the crash, eventually arriving at George Horner Ice Park, where he found an unattended forklift. He jumped into the forklift and drove it nearly three miles before encountering the railroad worker, which eventually led to him being caught by police.
Glushko apparently had intended to use the forklift to lift the pickup truck. Where he intended to take it was not clear.
This incident is only the latest in a series of run-ins with the law for Glushko. Police said he already has two prior convictions for DUI. He currently is being held in the county jail.
Driving a Forklift Under the Influence
Most jurisdictions have laws against driving a vehicle while under the influence of drugs or alcohol. Those laws apply regardless of whether the vehicle is an automobile, truck or forklift.
People under the influence of alcohol or drugs can have their vision, judgement and balance impaired. Because forklifts are heavy machinery that can weigh thousands of pounds and have massive power and force, they require operators to always be in full control of their senses. The slightest mistake can cause severe property damage, injury or even death to the operator or pedestrians.
Many, if not most, companies prohibit employees from using drugs or alcohol while on the job. Driving a forklift while drunk is not only dangerous, but it also could cost you your job and even your freedom should you be charged with DUI and taken to jail.
Driving a Forklift with a DUI
Many companies require employees who operate forklifts and other vehicles to notify their employer if they have been charged with DUI or other crimes.
However, if there are no specific work rules that require a valid driver's license to operate a forklift at a work site, workers who have had their drivers licenses suspended or revoked as a result of a DUI charge may still be able to drive a forklift at work, continent up on management's approval.
Driving a stolen forklift, however, is always against the law.